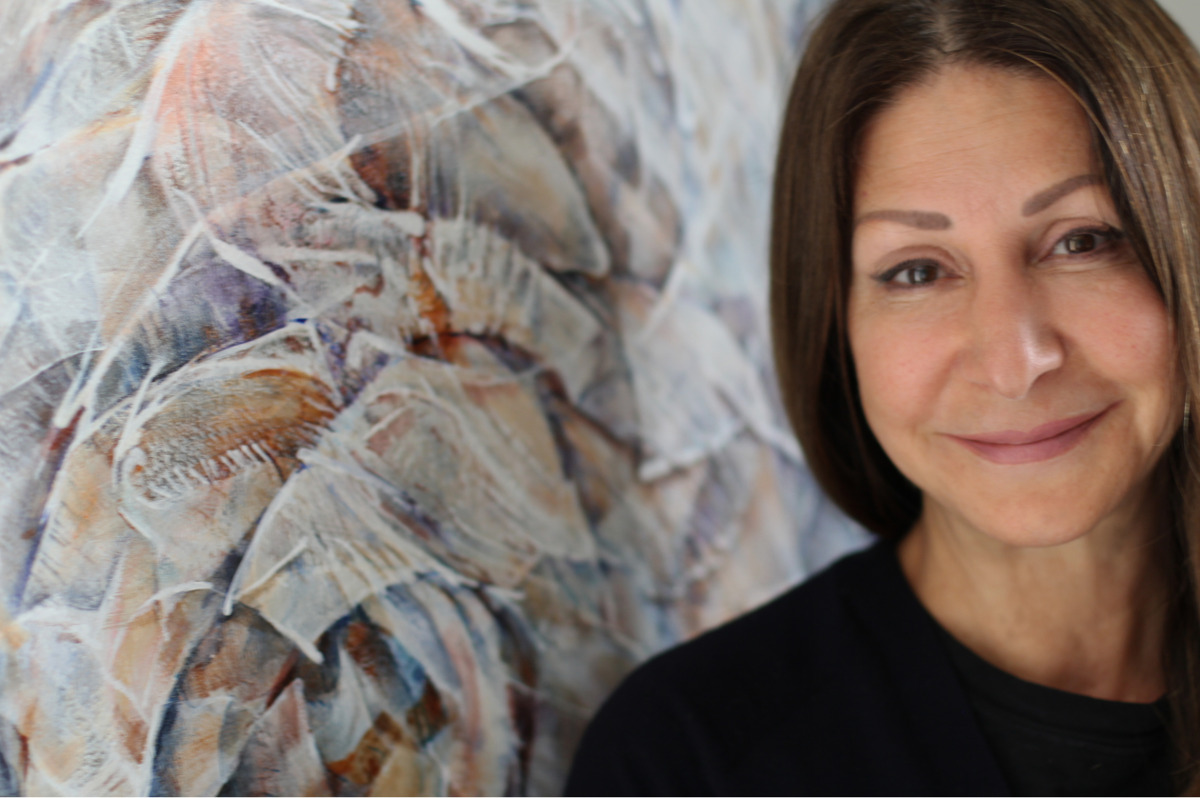 Yelena Oosting was born in Ekaterinburg, Russia and studied visual arts at an early age at the Moscow School of Fine Arts. As a teen Yelena emigrated from her turbulent home country to the state of Minnesota in the United States with her family. In the Twin Cities she studied Painting, Illustration and Graphic Design.
After earning a B.A. in Fine Arts and Art History at the University of Minnesota's College of Liberal Arts and at the Minneapolis College of Art and Design, she worked as a graphic artist and later as an art director.
In 1992, Yelena moved to Europe, to live and work in Munich, then in Düsseldorf. In 2000, she changed her residence to the hillside of Florence, Italy, where the magic of Tuscan light and colours inspired her to the new developments in technique and form. Since then, she has lived in the Hague, London, and Amsterdam, evolving different techniques for her "black and white" portraiture series, her textured three-dimensional paintings and now her surrealist abstract style, which she paints between Tuscany and Amsterdam.
Yelena is inspired by Chu Teh-Chun, the late abstract works of Vassily Kandinsky, and the later abstract surreal works of Dorothea Tanning. She also greatly admires Gerhard Richter's metamorphosis from classic figurative to pure abstract. She enjoys listening to The Cocteau Twins while working.