FROM EAST TO WEST
I was born in Sverdlovsk, USSR (now Ekaterinburg- Russia). I studied visual arts at an early age at the Moscow School of Fine Arts. The classical figurative education I received during this period marks the starting point of my formal training. During the Cold War, my family escaped the turbulent Soviet Union 'through a crack in the Iron Curtain'. We settled of the Midwest in the United States. In the Twin Cities I studied painting, illustration, and graphic design. After receiving a B.A. in Fine Arts and Art History at the University of Minnesota's College of Liberal Arts and the Minneapolis College of Art and Design, I worked as a graphic artist and later as an art director.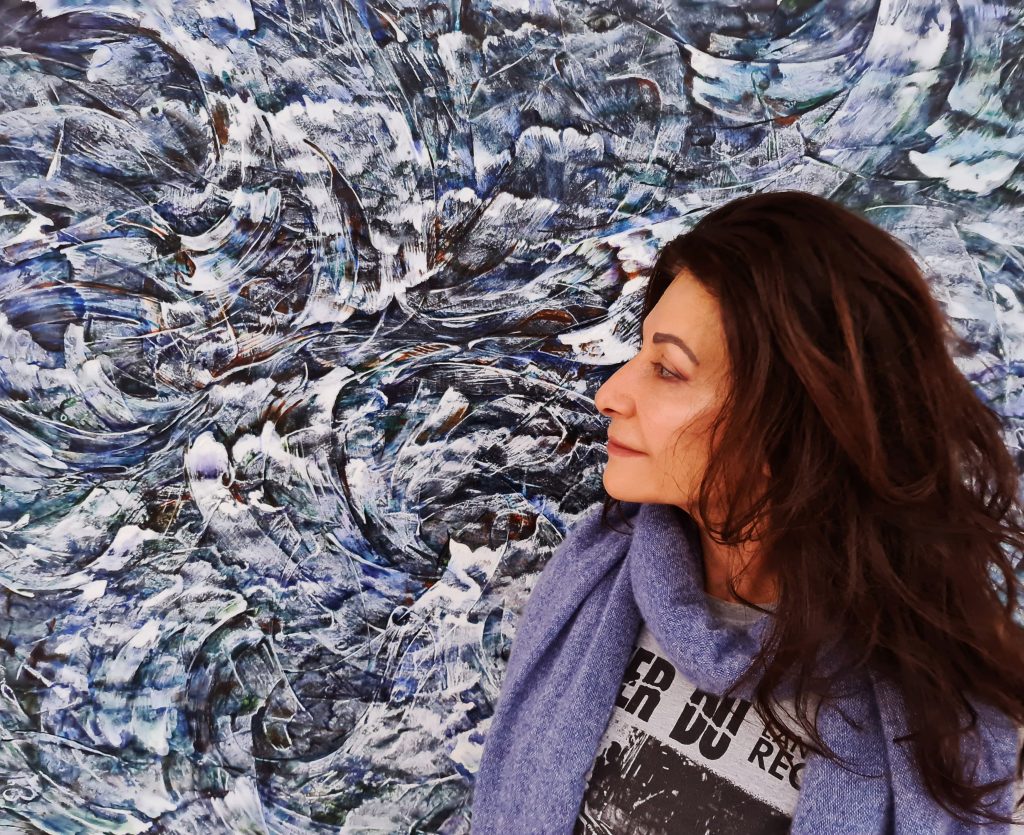 MY EUROPEAN ARTISTIC JOURNEY
In 1992, I moved to Germany. Eight years later in 2000, I changed my residence to the hillside of Florence where the magic of the Tuscan light and colors inspired me to new artistic developments. During this time, I focused on traditional watercolor techniques and extended my skills in figurative art at the Accademia di Belle Arti di Firenze. In 2005 I re-located to the Netherlands, where I had my first solo exhibitions. When I moved to London in 2010, I became a member of the Contemporary Art group at The Royal Academy of Arts. In addition I was an exhibiting member of the Richmond Art Society. The inspiring environment of the London art scene exposed me to ideas and trends in modern art. It stimulated me to cautiously start experimenting. In retrospect, I was looking for a new artistic direction.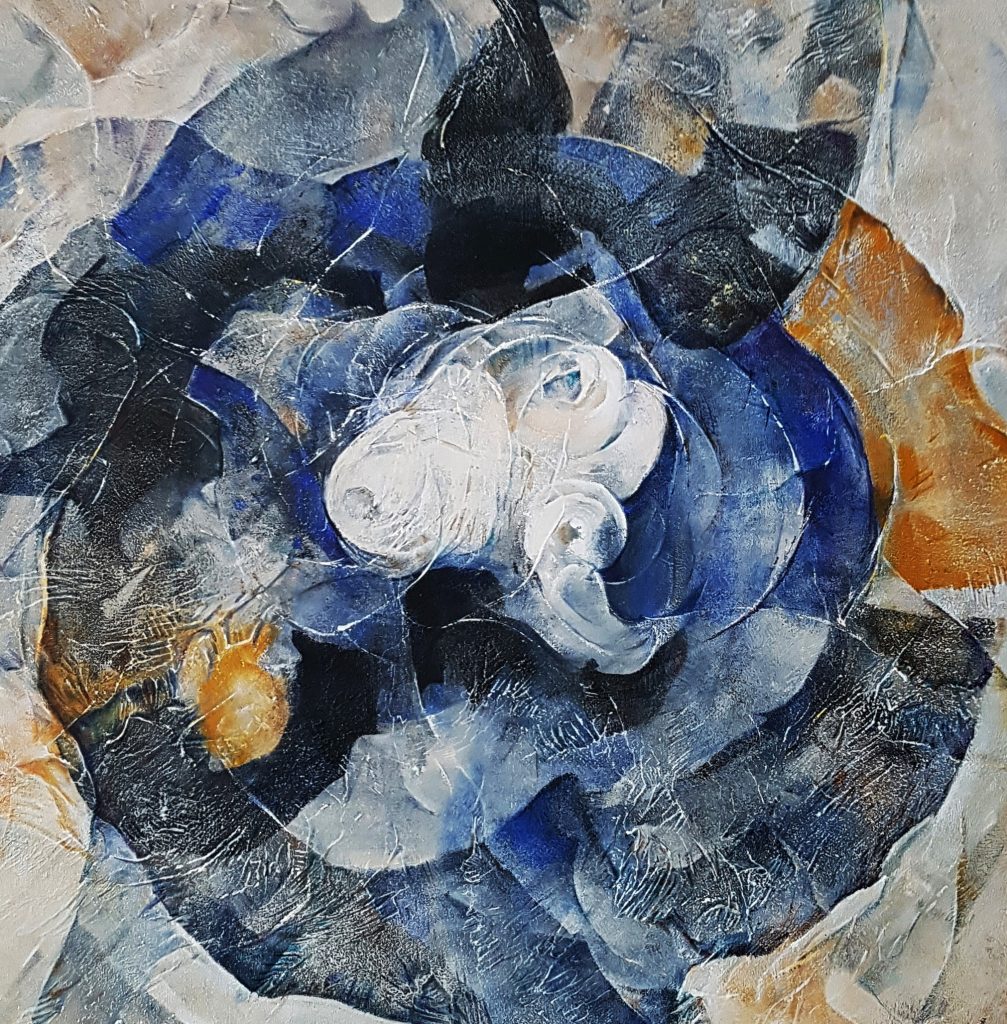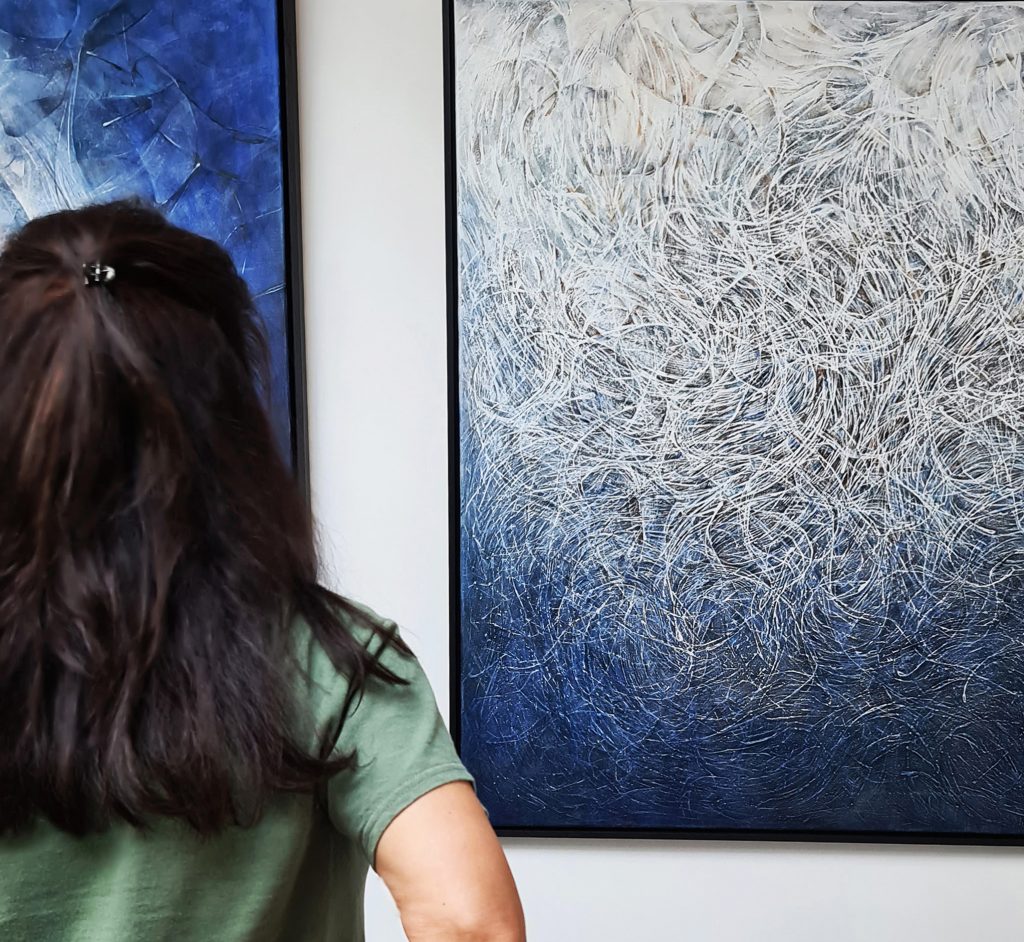 DISCOVERING THE REALM OF ABSTRACT PAINTING
The profound turn in my artistic journey took place with my return to the Netherlands in 2015. In Amsterdam I ventured into the realm of abstract painting. It felt revolutionary to me: scary but liberating. I allowed myself to break the rules instilled in my mind during my classical training. Yet, I instinctively kept this knowledge and experience, letting it guide my hand at certain phases of painting my abstract works. Creating abstract paintings is an ever-ongoing experiment, which never stops surprising. It allows me to explore new methods, techniques, and materials resulting in unexpected effects.
SOURCES OF INSPIRATION
My cultural heritage and personal journey offered me many sources of inspiration. I am inspired by the Chinese-French painter Chu Teh-Chun, the abstract works by Russian artist Wassily Kandinsky and the later abstract surreal works by the American artist Dorothea Tanning. Gerhard Richter's metamorphosis from classic figurative to pure abstraction is also something I deeply admire. Besides these visual artistic inspirations, music plays an essential role within my working process.