SYMBIOSIS OF ABSTRACT AND CLASSICAL
From an early age I was trained to strive for lofty aesthetic harmony within figurative visual representation. This quest for the "Golden Fleece", striving for visual balance, was so deeply instilled in my mind that it has become an instinct. Within my abstract work I am still striving for this classical approach of perfection but in a pure form. It is a symbiosis of Western abstract expression supported by classical Russian art tradition. I developed my abstract style of painting through a fusion of my previous figurative style and spontaneous contemporary techniques. This synthesis results in free-flowing yet complex and multidimensional imagery. Non figurative representation allows me to express my intuitive subconscious that feels the harmony and tension present throughout the universe. The creative process of exploring the abstract painting is a portal to my inner emotional world, to the realm of the unseen.
EXPRESSING THE INTUITIVE SUBCONSCIOUS
My paintings could be viewed as images at the edge of one's perception that refuse to form into anything definite. The energy and movement do not represent a story, but rather a moment, an association, or a fragment of a forgotten memory. They are a concrete representation of the most subtle feelings that flow from my subconscious. The dream-like abstractions within my artwork represent a visual journey through landscapes of multiple perspectives, in which the eye of the viewer travels between the specific and the illusory. The organic shapes turn into atmospheric elements and illusive images of forgotten experiences, recalling the familiar yet unknown. The individual's recognition of particular shapes is part of the process of looking at the images for their meaning. My artwork displays feelings expressed in colors and shapes forming energetic movements that can confuse and slow down the perception. This is the mystery running through all my abstract work. The images resist closure yet they are complete, each in their own way.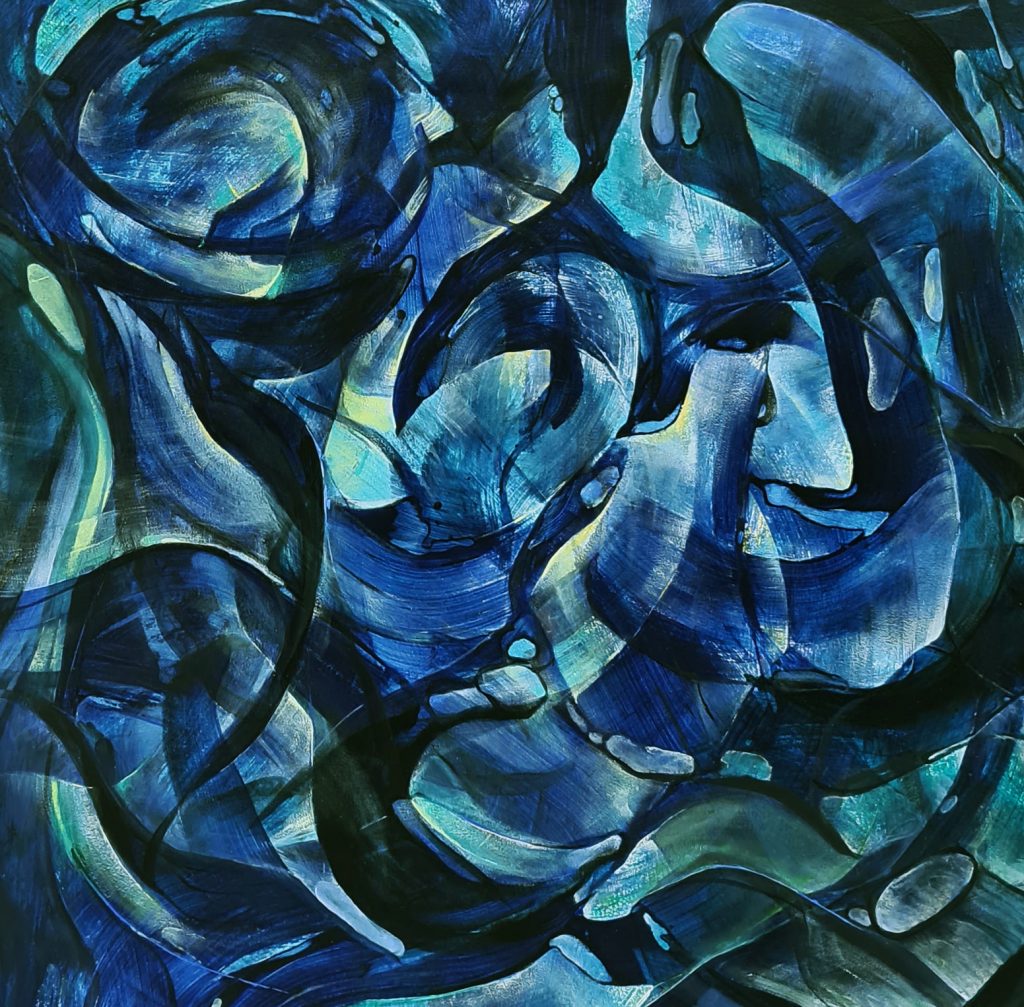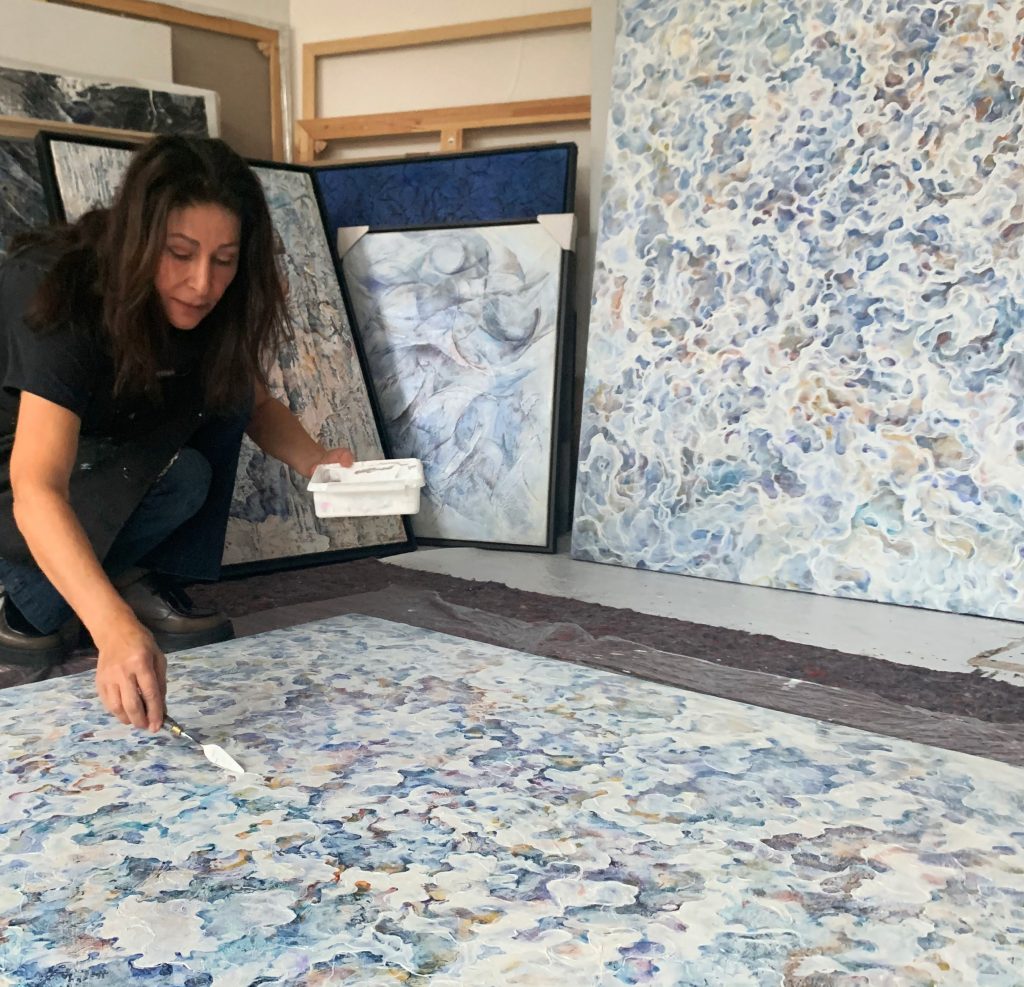 THE PHYSICAL ARTISTIC PROCESS
The sense of movement and energy in my artwork stems from the initial process. At the start this process is very physical. I move around the painting applying large strokes of color, adding layer upon layer. I'm not confined to an easel but often paint on the floor. Therefore, there is no right way to view my paintings; they can be turned like a kaleidoscope. As the artwork progresses, the process becomes more detailed revealing different textures. When all the elements connect, the painting is complete. I work with a variety of tools, from very large brushes and rollers to tiny brushes and palette knives for precision. My paper on linen artworks arise organically from changes in the paper as they interact with various sorts of paints. The complexity of the textures is influenced by the character of the materials.